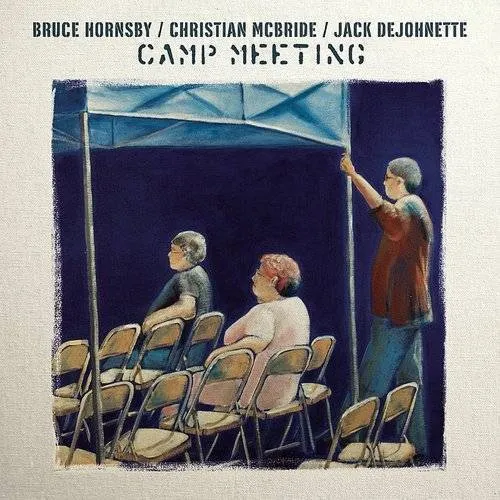 Details

Format: CD
Label: Sbme/Legacy
Catalog: 709663
Rel. Date: 08/07/2007
UPC:

886970966320
Camp Meeting
Artist:
Bruce Hornsby
Format:
CD
New:
Not on Hand, Let us see if we can get it for you!
Wish
Formats and Editions
Reviews:
Ever wondered what 90210/Dancing With the Stars' Ian Ziering would look like with a faux-hawk? Bruce Hornsby is your answer. Which is weird because'"this may blow your mind'"Hornsby doesn't play keyboard for the Faint. The former Grateful Dead session ivory tickler (ahhh') throws us a sorta-curveball here, pounding out this collection of instrumental jazz with renowned rhythm section McBride and DeJohnette. An unreleased Ornette Coleman jam is among the goodies.
back to top