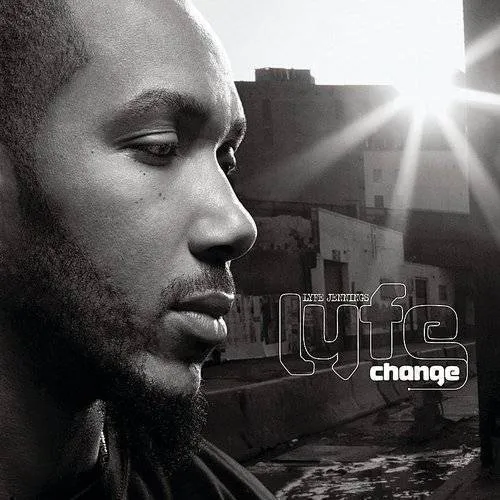 Details

Format: CD
Label: SONY
Catalog: 707966
Rel. Date: 04/29/2008
UPC:

886970796620
Lyfe Change
Artist:
Lyfe Jennings
Format:
CD
New:
Not on Hand, Let us see if we can get it for you!
Wish
Formats and Editions
Reviews:
''Lyfe Change'' is an album by Lyfe Jennings, released on April 29, 2008.
<blockquote>"The album is called Lyfe Change because I'm changing it up a bit," explains Lyfe. "In the past I didn't work with different producers, I produced and wrote most of my albums by myself. But on this project I actually worked with different producers and a few writers."</blockquote>
The first single off the album is called "Cops Up". It peaked at number 68 on Billboard Hot R&B/Hip-Hop Songs. The song was originally written for R&B duo, Luke & Q.
The second single is called "Never Never Land". It peaked at number 21 on Billboard Hot R&B/Hip-Hop Songs.
The third single has been released and is called "Will I Ever".
''Lyfe Change'' debuted at number four on the U.S. Billboard 200 chart, selling about 80,000 copies in its first week.
In the limited edition of the CD came with a DVD featuring a Live Performance in an Ohio Prison and the "Cops Up" music video.
The DVD is edited in both versions. - Wikipedia
His first name is actually Chester, but that doesn't work for anyone except the dude in Linkin Park. The R&B prince spent most of his young adult life in jail for arson, then busted out with gold and platinum discs courtesy of the critically acclaimed full-lengths
Lyfe 268-192
and
The Phoenix
. New single "Cops Up" isn't pro-po-po, but instead refers to the urgent chorus ("Somebody call the cops up") as, good heavens, Lyfe's player protagonist is finally falling in love .
back to top