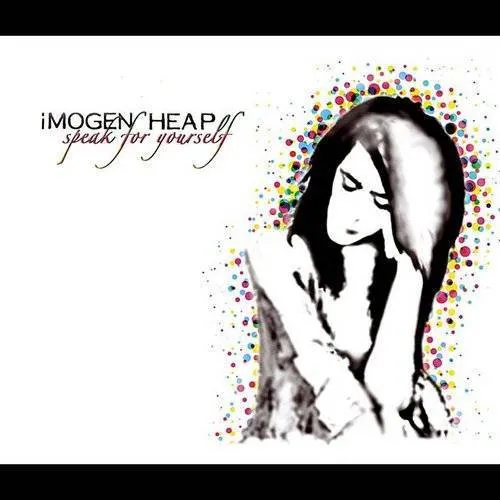 Details

Format: CD
Label: RCA VICTOR
Catalog: 72532
Rel. Date: 11/01/2005
UPC:

828767253220
Speak For Yourself
Artist:
Imogen Heap
Format:
CD
New:
Not on Hand, Let us see if we can get it for you!
Wish
Formats and Editions
Reviews:
''Speak for Yourself'' is the second solo album by British singer Imogen Heap, following her collaborative effort with Guy Sigsworth as Frou Frou. It was released on July 18, 2005 in the UK, on November 1, 2005 in the USA, Canada and Mexico, and re-released through White Rabbit/Sony BMG in the UK on April 17, 2006. The album was written, produced, arranged, and funded by Heap, without the backing of a record label, and features guest appearances from Jeff Beck, who does a guitar solo on "Goodnight and Go", and Heap's boyfriend, Richie Mills, who argues with her on "The Moment I Said It." It was released in the UK through her own label, Megaphonic Records, in a special digipak created specifically by Heap, before being licensed to White Rabbit/Sony BMG in 2006 for the UK and international markets. It is licensed to Sony BMG imprint RCA Victor in the USA, where the first run of 10,000 copies were copy protected and encased in the digipak (further editions are in a standard jewel case with a cardboard slipcase). As of August 2009, it has sold 431,000 copies in the USA according to ''Nielsen SoundScan''.
"Hide and Seek" and "Goodnight and Go", the album's lead and second single respectively, were both featured in episodes of the US TV drama ''The O.C.'', as was "Speeding Cars". "The Moment I Said It" was used in the ''Criminal Minds'' episode called "Seven Seconds". "Can't Take It In" was featured in film ''The Chronicles of Narnia: The Lion, the Witch and the Wardrobe''. "Clear the Area" was sampled by rapper / lyricist Saint. "Hide and Seek" was also used as the soundtrack for an advert by Sky promoting the Series 5 Finale of a television series, Lost. Most recently, in 2009, "Hide and Seek" was sampled as the hook in the lead single for Jason Derulo, titled "Whatcha Say". The track The Moment I Said It was used for a group routine on season 3 of the show, So You Think You Can Dance choreographed by Mia Michaels. - Wikipedia
back to top