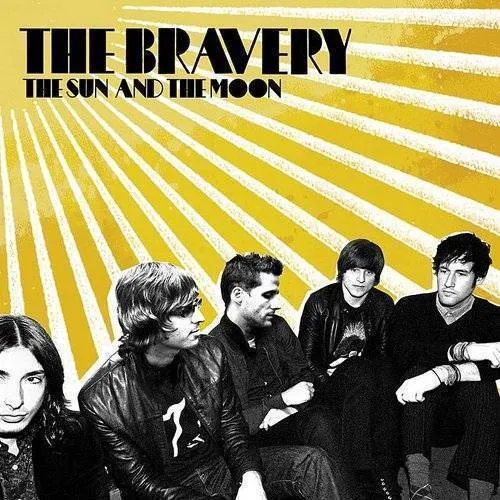 Details

Format: CD
Label: ISLAND
Catalog: 828302
Rel. Date: 05/22/2007
UPC:

602517175570
Sun & The Moon
Artist:
Bravery
Format:
CD
New:
Not on Hand, Let us see if we can get it for you!
Wish
Formats and Editions
Reviews:
''The Sun and the Moon'' is the second album by New York-based rock band The Bravery. The album was produced by Brendan O'Brien and released in the United States on May 22, 2007 (see 2007 in music).
The album's title comes from lyrics in both "Angelina" and "The Ocean". - Wikipedia
Not since the Vines has such a seemingly innocuous alt-pop band taken so much abuse from fans and press alike. Whether or not the Bravery brought it on themselves by a) talking s*it on the Killers, b) having an affinity for ska-punk prior to dancepunk, or c) issuing a relatively rote dancepunk debut, well, that's in the eye of the beholder. The New York quintet would no doubt prefer to discuss less polarizing matters these days, such as the triumphant new single "Time Won't Let Me Go," where frontman Sam Endicott moans "I never had a summer of "69" and other sad, sad sentiments in his best Robert Smith. It's a step away from the Franz Ferdinand/Bloc Party approach that even those bands have tired of, meaning less hi-hat pattycake and more ambitious anthems. We'll bite.
back to top