Baroness In Store Performance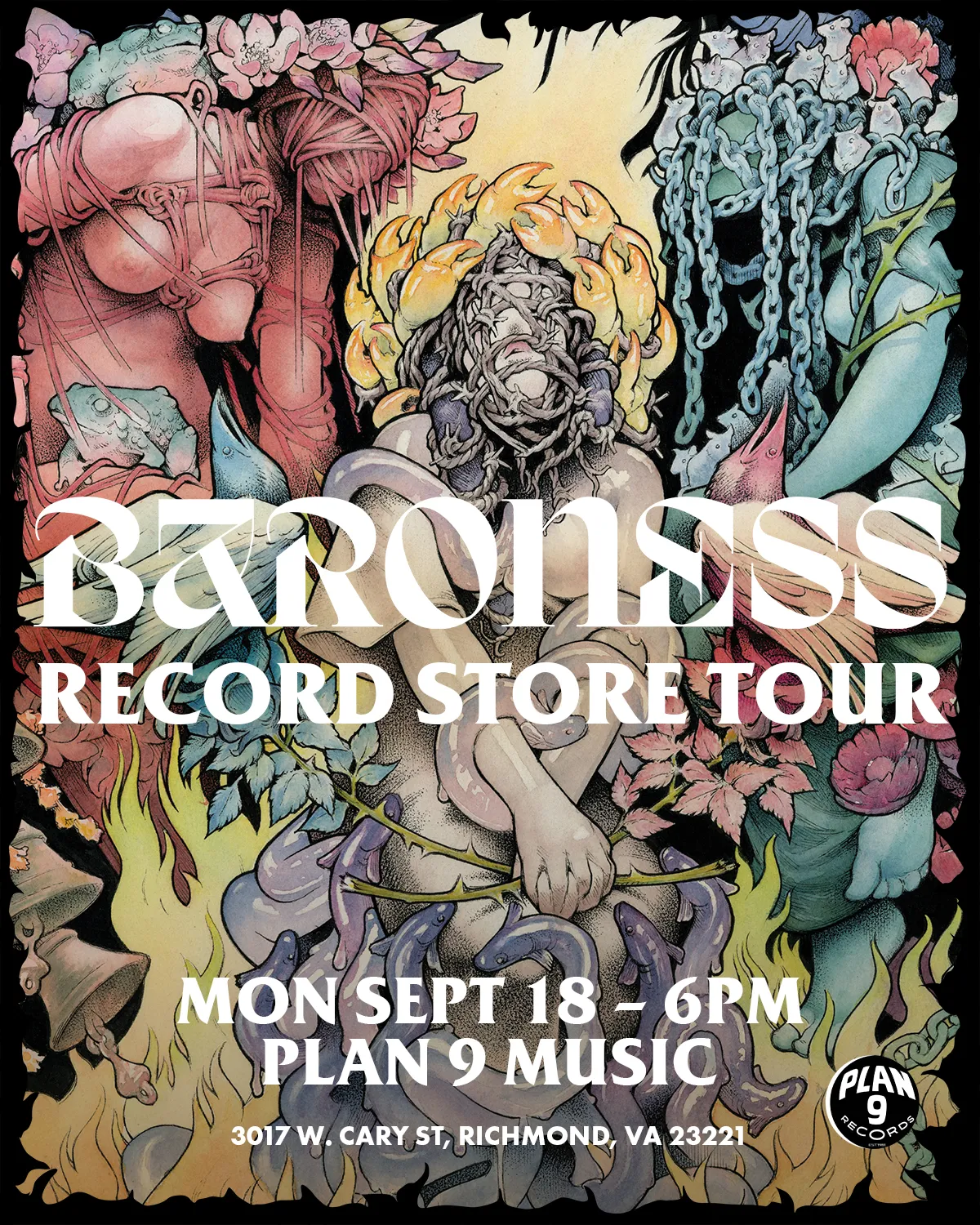 Surprise! We're a part of the Baroness Record Store Tour!
ㅤ
To celebrate the release of their new album, "Stone", Baroness is stopping by the Richmond store on Monday, September 18th at 6pm to play an acoustic set and have a full band signing afterwards!
ㅤ
This event is all ages and FREE to attend, BUT preordering the new album at plan9music.com, on any format, will get you in for the event even if we hit capacity. "Stone", out September 15th, is available now to preorder on Indie Exclusive Ruby Red LP or Black LP, Standard or deluxe CD, and limited edition Cassette. THIS EVENT IS NOT TICKETED- You can preorder to guarentee you get in (even if we hit capacity) or just come out and take your chances! See you soon!